Motocaddy, the world's biggest-selling electric trolley brand, has been named title sponsor of the PGA EuroPro Tour Northern Ireland Masters tournament this week in County Down.
The Motocaddy Northern Ireland Masters will be played as the twelfth tournament on the 2022 PGA EuroPro Tour schedule on the Dufferin Championship Course at Clandeboye Golf Club from Wednesday 24th – Friday 26th August with over 3,000 spectators expected to attend.
With only four events remaining in the regular season, the Motocaddy Northern Ireland Masters presents a decisive point in the calendar for golfers aiming to gain promotion from the PGA EuroPro Tour. With direct access decided through the final Order of Merit, the top five golfers at the end of the season will be awarded cards for the 2023 Challenge Tour.
Motocaddy and the PGA EuroPro Tour have been partnered for 17 consecutive seasons - the longest running partnership in the Tour's history - and the naming of the Motocaddy Northern Irish Masters strengthens the relationship that has already seen the leading trolley brand sign a number of EuroPro Tour players as brand ambassadors. As part of the affiliation, Motocaddy has also provided each tournament winner for the 2022 season with a state-of-the-art S1 electric trolley and PRO 3000 laser rangefinder.
"The relationship we have built with the PGA EuroPro Tour is one that goes from strength to strength each year, and we're delighted to be named title sponsor of an event that comes at such a pivotal point in the season," said Motocaddy Marketing Director, Oliver Churcher. "Working with the UK's largest developmental tour is incredibly rewarding and being able to play a part in the progress of our five brand ambassadors gives us a great opportunity to really support their development," he added.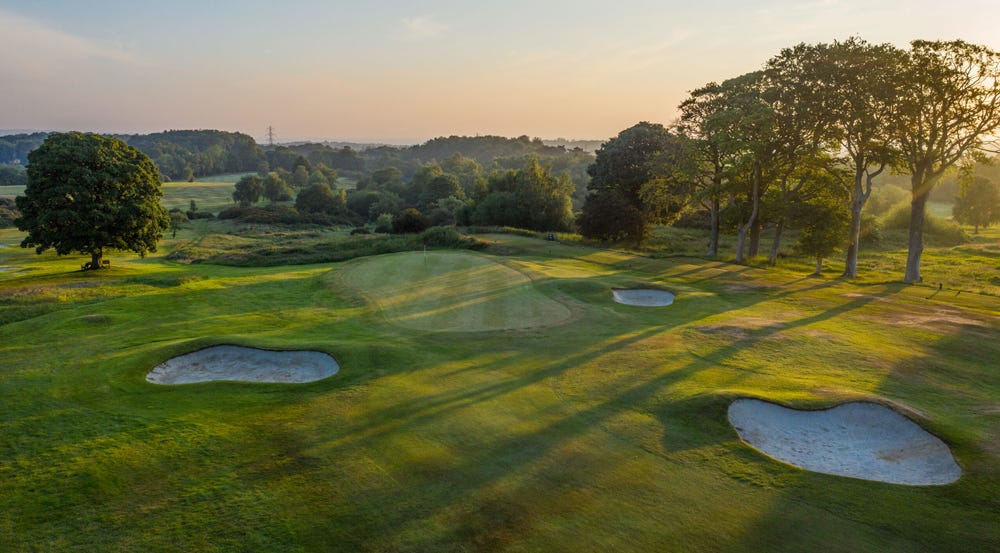 Britain's Sam Broadhurst, Ashley Mansell, Josh Hilleard, Harry Goddard and Hyun Ho Rho from South Korea are all representing Motocaddy this season, using the M5 GPS DHC electric trolley and PRO 3000 laser rangefinder. With the season coming into its latter stages, Josh Hilliard currently sits 10th in the order of merit and a strong finish to the season could see him rise up the standings to clinch an automatic promotion spot.
This year will mark the second visit the Tour has made to Clandeboye Golf Club. With a membership exceeding 1,500, the club is a vibrant golfing hub in Northern Ireland and the Dufferin Championship course will provide a stern test of golf for all competitors. Set within the surrounds of Lady Dufferin's estate, the 6,742 yard course is recognised as one of Northern Ireland's great inland golf experiences.
A two-hour highlight show of the event will be broadcast on Sky Sports, DAZN and 98 networks around the world reaching an estimated 500 million homes. The event will also be available to stream on demand through the PGA Tour's YouTube channel and on Matchroom.Live.