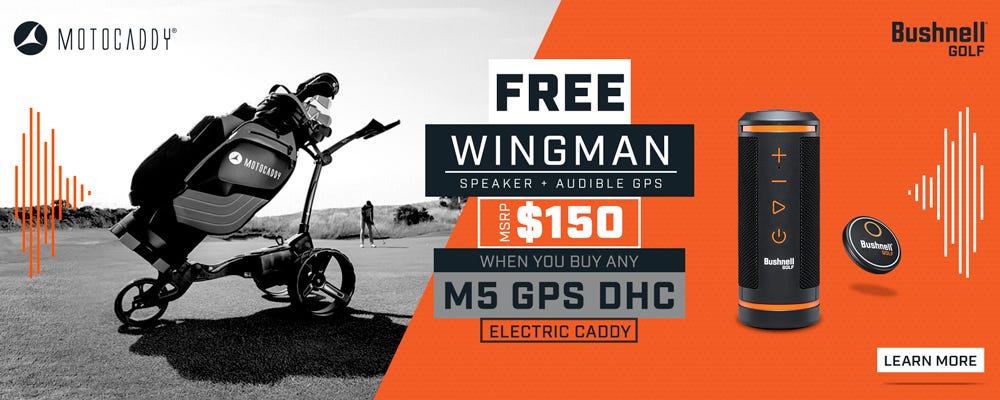 Golfers are being given the chance to start their season off in style as two leading brands – Motocaddy and Bushnell Golf – partner up for a special nationwide promotion that offers a free speaker with a new electric caddy purchase.
Between Friday 1st and Saturday April 30th, golfers purchasing a Motocaddy M5 GPS DHC electric caddy from participating Motocaddy retailers and www.motocaddy.us, will receive a free Bushnell Wingman Bluetooth speaker valued at $150.
"It's a great opportunity for golfers to start their season with an exciting offer involving two award-winning brands always looking for ways to make the game more enjoyable to play," said Motocaddy U.S. President, Roger Teat from the brand's Carlsbad, CA, Headquarters.
"Playing music out on the course with your buddies adds another level of fun and there's no better way of getting round a golf course than using a Motocaddy M5 GPS DHC caddy. Combining the Bushnell Wingman with the M5 caddy is a great fit and makes enjoying the walk even better!" he added.
The award-winning M5 GPS DHC features a fully integrated GPS system through its super-responsive hi-res 3.5" touchscreen display. The 'Smart Cart' provides golfers with fast and accurate access to golf course mapping across the world, plus smartphone notifications direct to the screen.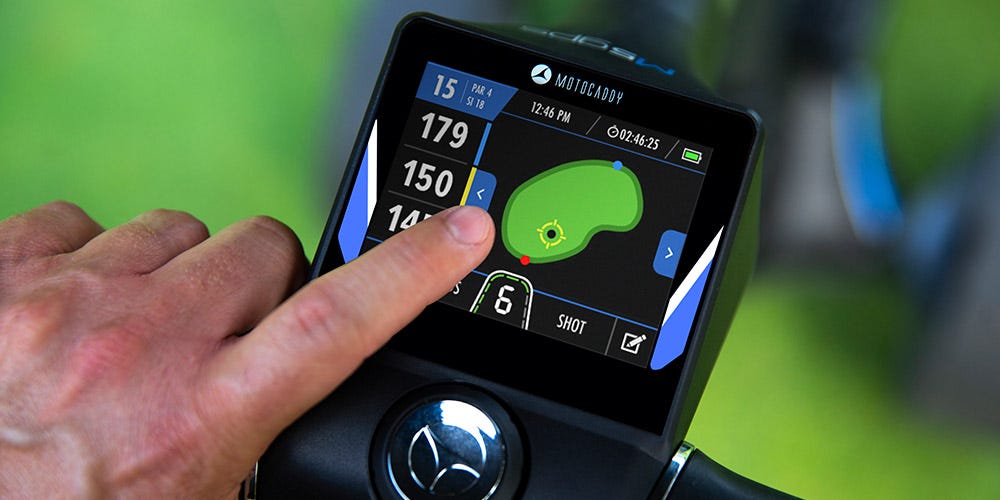 More than 40,000 golf courses are pre-loaded onto the system with front, center and back distances displayed, along with a dynamic green view, plus the ability to move flag positions on the screen and check for any hazards on the hole. Clock, Round timer and Score tracking are also available, alongside hole information, shot distance measurement, automatic hole advancement and a battery meter. When connected to the free Motocaddy GPS app, golfers can also receive a wide range of smartphone notifications direct to the touch screen, even with the phone securely placed in a golf bag pocket or being charged using the trolley's patented USB charging port. Other connectivity features include super-fast Over‑the‑Air course and system updates via the built-in WiFi connection.
Integrating Motocaddy's award-winning DHC technology, the caddy can also maintain a constant speed while moving down a gradient - thanks to a special motor that offers downhill braking, coupled with an electronic parking brake. It also comes with specialized all-terrain DHC wheels.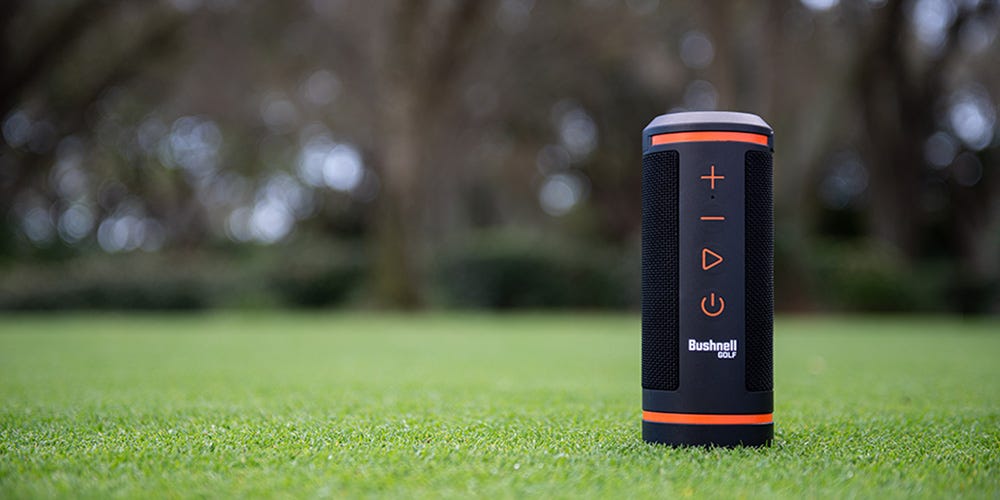 The Bushnell Wingman was recently voted as the 'Most Feature Rich' model in the 'Best Bluetooth Speakers 2021' test by MyGolfSpy, the popular US based website with more than 52 million worldwide readers. The 'first of its kind' product includes premium high-quality audio with the ability to play music through mobile applications and at least 10 hours battery life plus removeable remote control. It can also be easily attached to a cart bag for convenient access.